Vanguard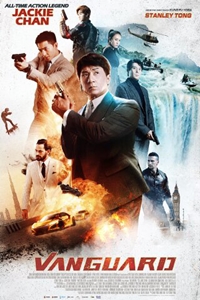 Vanguard
Synopsis
Covert security company Vanguard is the last hope of survival for an accountant after he is targeted by the world's deadliest mercenary organization.
Details
Action/Adventure
1h. 48min.
Opened Friday, November 20th

Director
Stanley Tong
Cast
Jackie Chan, Miya Muqi, Yang Yang, Lun Ai, Zhengting Zhu
Advisory
Rated PG-13 for sequences of strong violence including prolonged gun battles, and some language.
Showtimes
Filter:
2D
3D
IMAX
IMAX 3D
35mm
70mm
HFR
Virtual